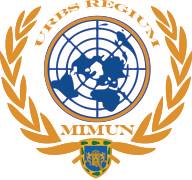 In November, year 11-13 students participated in the Model United Nation debates. This involved public speaking in front of over 150 people. The students were delegates representing various countries and they debated issues that varied from human trafficking, the war in Syria, the South China Sea conflict and cybersecurity.
Well done to Olivia P, Megan B., Paola A., Santiago P., Alejandro A., Maria Eugenia R., Mateo S., Miguel M. and Carla A. for their achievements in such a grand setting. Olivia won two awards, one for Best Position Paper and a special mention for Best Delegate for her country. Mateo won the Best Delegate and Megan received a special mention for Best Delegate for her country.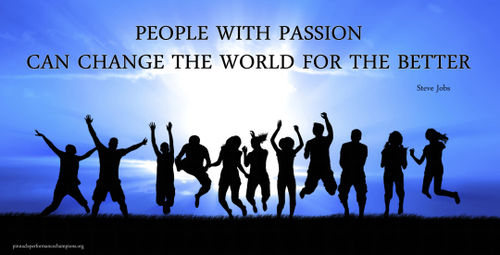 Athletics News: On the 27th January 2017 several students from VICTORIA participated in an athletics competition in Queretaro.
Mariela C., An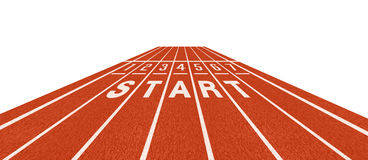 a Sofia P., and Rodrigo H. from year 6 ran the 75m race for their age group.
Jimena C. from year 10 competed in an event.
Ander V. from year 10 made it to the finals of his event
Alexa V. from year 10 competed in the 1500m.
Rafa A. from year 12 ran in the 100m and made it to the regional stage of the athletics competition with a possibility of running in the national stages if he progresses through.
Well done to all of the athletes for your participation and efforts.

VICTORIA'S
Friday 24th of February 2017 saw the first VICTORIA'S Got Talent night, organised by Miss Redmond. It was a superb, successful event that gave an opportunity for students from Primary to Prepa to show off their talented skills. The night was terrifyingly and hilariously hosted by Vampira and Nanny Flora from last year's pantomime and the food and refreshments were prepared by Mr Richmond and his food technology students.
There were 3 main categories that were judged by Mr Gregory, Mrs Gilby, Mr Hiley and Mr Sheppard: Music, Dance and Other.
The audience and judges were treated to a range of talented performances including dances, singing, gymnastics, instrument playing and comedy.
Well done to all the brave students who performed on the night, (a list is attached in the file below of all the performers), but there could only be a few chosen as the winners in their categories.
Alba who won in the Dance category
The gymnast team of Renee, Ximena, Jaqueline, Maria Jose and Ines who won in the Other category
Ana Cristina and Kanon who won in the Primary Music category
Santiago, Diego, Pablo, Ernesto, Emilia and Esteban of The Band and Alberto (year 10) who won in the Secondary Music category, with a special commendation to Alberto (year 7) for his performance.
All of the winners will receive a certificate and book vouchers.
In March 2017, students from Primary and Secondary travelled to the Edron school in Mexico City to compete in an athletics competition between a number of schools. This was the 6th year of the event. The VICTORIA students competed amazingly a won the trophy for first place for the first time in the 6 year history of the competition. A massive congratulations to all of you!
Primary athletes:
From year 5 - Kanon and Mateo. From year 6 - Tania, Rodrigo, Aldo, Ana Sofía, Ayano, Mariela, Renata, Dante and Gerardo.
Secondary athletes:
From year 7 - Gustavo, Manuel and Fernanda. From year 8 - Dani B, Meli and Macarena. From year 9 - Rafa, Isaac, Magdiel, Sayd, Dani M and Valeria.
On the 12th March a Talented Youth concert was held in San Gil. Several students across a range of year groups from VICTORIA participated playing a variety of piano pieces. Congratulations go to Kanon and Maria Fernanda in year 5, Riona and Rodrigo in year 6, Nozomi in year 7, Melina in year 8, Oscar B. and Isaac in year 9, Alondra and Ximena in Year 10, Alejandro in year 11, Jeronimo in year 12 and Ernesto in year 13.
More Taekwondo news from May. Luis German from year 5 competed in a competition in San Juan del Rio and he won a gold and a bronze medal in his events. Well done Luis German!
Also Joaquin from year 4 and Anjali from year 1 competed in the 2017 TKD Mungung Cup in Acapulco. Joaquin came 2nd place his his Forms event and 3rd place in his Combat event. Anjali came 1st place in her Forms event and 2nd place in her Combat event. This was a nationwide competition of all Mungung TKD schools and the Tequisquiapan school came 3rd place out of all of the schools at the event. Congratulations to Joaquin and Anjali!
More athletics news for June. Many young VICTORIA students competed for the UH Athletics Team in Queretaro. They all performed well, with some competing against children much older than themselves.
Congratulations go to Sofia, Adela, Anjali and Montse in year 1, Frida in year 2, German in year 4, Allison in year 5, Yvie and Renata in year 6, Amelie in year 7 and Jorge Luis in year 8.
Rugby Tournament News:
On the 8th, 9th and 10th of June several students from VICTORIA played in a tournament in Guadalajara for the state of Queretaro.
The teams were Under 17 Boys, Under 19 Boys and Under 19 girls.
Representing in the Under 17 Boys were Gallo, Ander, Luis Fernando and Alberto all from year 10. Their team came 5th place.
Representing in the Under 19 Boys were Fernando and Pablo from year 13. Their team came first place. This was Pablo's 4th consecutive tournament and second time of winning first place.
Representing in the Under 19 Girls were 10 girls from VICTORIA. Emilia, Karen Jessica, Rosi, Fer and Raquel all from year 13, Valeria and Fer from year 12, Paola from Year 11 and Gloria Isa ex-VICTORIA student. Their team came 8th.
Congratulations to all of our students who were in the tournament. Mr Farrell was very proud of all of you, especially the girls team as t

he others coaches commented on how good the girls attitudes were and were a very popular team. Despite injuries they fought hard and played well.
Friday the 16th of June saw the third annual VICTORIA Gala night. It was a wonderful evening of fantastic music and song.
Congratulations to Mrs Pederzoli and the VICTORIA students who displayed their amazing talents to a large audience in Restaurant Valentina in the Plaza Hotel.
The performers' names and what they performed are in the document of the programme below.